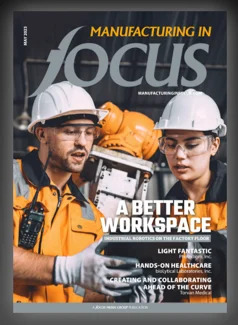 Light Fantastic
Written by Robert Hoshowsky
May 2023 Edition of Manufacturing in Focus Magazine
Back in March, Congressman Colin Allred toured Photodigm's facilities in Richardson, Texas, and liked what he saw. A member of the U.S. House of Representatives from Texas's 32nd district, Congressman Allred's visit underscored the importance of America's CHIPS and Science Act.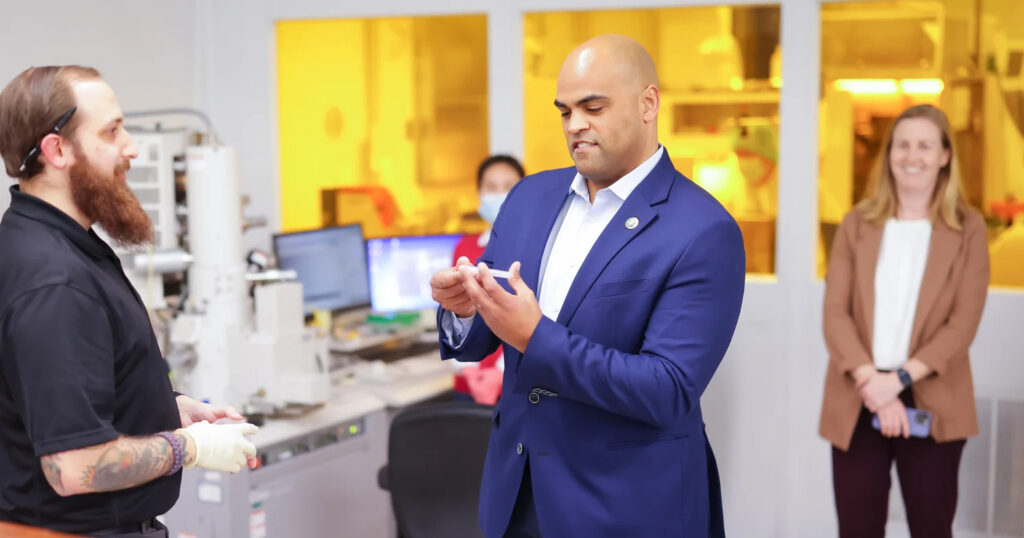 Signed into law by President Joe Biden last August, the Act will see some $280 billion in new funding for the domestic research and manufacturing of semiconductors in America. The bipartisan legislative package will see greater investment in America's semiconductor research, manufacturing and supply chains, and job creation.
For President and Chief Executive Officer Bill Stuart and the team at Photodigm, seeing the enthusiasm on the Congressman's face and hearing the excitement in his voice during the tour was further assurance the company is on the right track.
"We were incredibly honored and grateful to have Congressman Colin Allred visit Photodigm," Stuart said during the tour. "It's clear that he understands the crucial importance of our innovative semiconductor chip technology and is incredibly quick to grasp the real-world challenges companies like ours face as we scale production of our leading-edge photonic chips to meet customer demand."
… continue reading this article at Manufacturing in Focus.com
###
ABOUT PHOTODIGM, INC: For over 20 years Photodigm, Inc. has been the only 100% U.S.-based semiconductor manufacturer of single spatial and longitudinal mode Distributed Bragg Reflector (DBR) laser diodes. DBR lasers are essential to quantum sensing and atomic clock manufacturers, optical metrology and sensing, and laser spectroscopy. Headquartered in Richardson, Texas, they design and produce fixed wavelength diode lasers best known for their accuracy and reliability. Learn more at Photodigm.com.