CUSTOMER PROFILE
Spectral sensing companies employ various wavelengths of light to identify and evaluate various compounds and substances in biological, nutritional, forensic, material science, pharmaceutical, and national security applications. Raman spectroscopy is a spectroscopic technique usually relying on exciting sample molecules with a 785 nm or 1064 nm laser and analyzing how they respond to identify their unique "fingerprint" signature.
PROBLEM
785 nm offers advantages based upon commonly available output power and their ability to employ silicon (Si) detectors. A drawback to 785 nm is the abundance of fluorescence produced. Use of 1064 nm eliminates the many problems associated with fluorescence but requires a more complicated approach for signal detection. Field deployable, portable Raman applications are growing in number allowing sophisticated diagnostics to be done on site. Portable applications may include providing wearable-size devices to users. Small physical size, low mass, and rugged and reliable operation are necessary.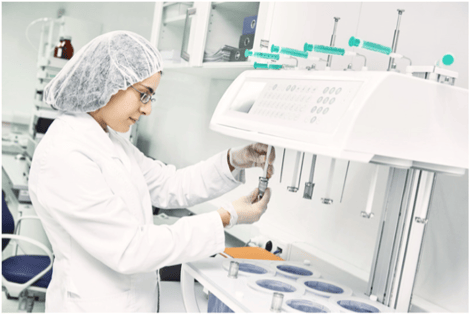 SOLUTION
SWaP-C advantages point to DBR lasers as excellent light source options for portable Raman. Photodigm regularly produces commonly utilized Raman wavelengths including 785 nm and 1064 nm at output power that provide excellent signal-to-noise ratios in discerning material fingerprints.
PRODUCT BENEFITS
785 nm and 1064 nm wavelengths are readily available at high-output powers
Small size makes it easy to integrate into portable and wearable applications
---
Download a PDF of this Case Study
---
###
ABOUT PHOTODIGM, INC: For over 20 years Photodigm, Inc. has been the only 100% U.S.-based semiconductor manufacturer of single spatial and longitudinal mode Distributed Bragg Reflector (DBR) laser diodes. DBR lasers are essential to quantum sensing and atomic clock manufacturers, optical metrology and sensing, and laser spectroscopy. Headquartered in Richardson, Texas, they design and produce fixed wavelength diode lasers best known for their accuracy and reliability. Learn more at Photodigm.com.

For Sales Information, contact:
Lawrence Fudge, Head of Sales, at lfudge@photodigm.com
Paul Golata, Regional Sales Manager, at pgolata@photodigm.com
Follow Us on LinkedIn @Photodigm