CUSTOMER PROFILE
Biomedical research teams and medical providers need non-invasive methods to diagnose and treat animals and humans in real time.
PROBLEM
Lasers can be employed as tools to aid researchers and medical professionals in obtaining nuanced depictions of animal and human organs, tissues, cells, and molecules. Photonic techniques are generally minimally or non-invasive to allow unique views inside of bodies—promoting painless and quick recovery times. Optical Coherence Tomography (OCT) is a technique for obtaining subsurface images. Eye doctors may utilize OCT to image various sections of the eyeball and map critical features.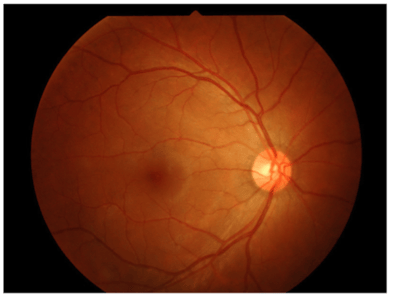 SOLUTION
Swept-source (SS) coherent laser sources are excellent for OCT applications offering high scanning speeds, greater depth range, and better imaging results than scanning along with higher resolution when compared to spectral domain (SD) OCT. In SS OCT the light source should have a narrow linewidth. NIR laser diodes' (700–1100nm) emission wavelengths work well in the region where biomedical tissues can be successfully analyzed. Our Photodigm Distributed Bragg Reflector (DBR) laser diodes can be employed as an ultra-low noise pump source in a widely tunable optically pumped semiconductor laser (OPSL) topology. They may also be employed to deliver the specific wavelength, output power, and spectral linewidth for SS-OCT.
PRODUCT BENEFITS
Suitable wavelengths and output power for SS-OCT to prevent tissue damage
Can be used to pump appropriate gain mediums for SS-OCT
Low-intensity noise, narrow linewidth source
The small size makes it easy to integrate into instrumentation
---
Download a PDF of this Case Study
---
###
ABOUT PHOTODIGM, INC: For over 20 years Photodigm, Inc. has been the only 100% U.S.-based semiconductor manufacturer of single spatial and longitudinal mode Distributed Bragg Reflector (DBR) laser diodes. DBR lasers are essential to quantum sensing and atomic clock manufacturers, optical metrology and sensing, and laser spectroscopy. Headquartered in Richardson, Texas, they design and produce fixed wavelength diode lasers best known for their accuracy and reliability. Learn more at Photodigm.com.

For Sales Information, contact:
Lawrence Fudge, Head of Sales, at lfudge@photodigm.com
Paul Golata, Regional Sales Manager, at pgolata@photodigm.com
Follow Us on LinkedIn @Photodigm